What should I deposit in...?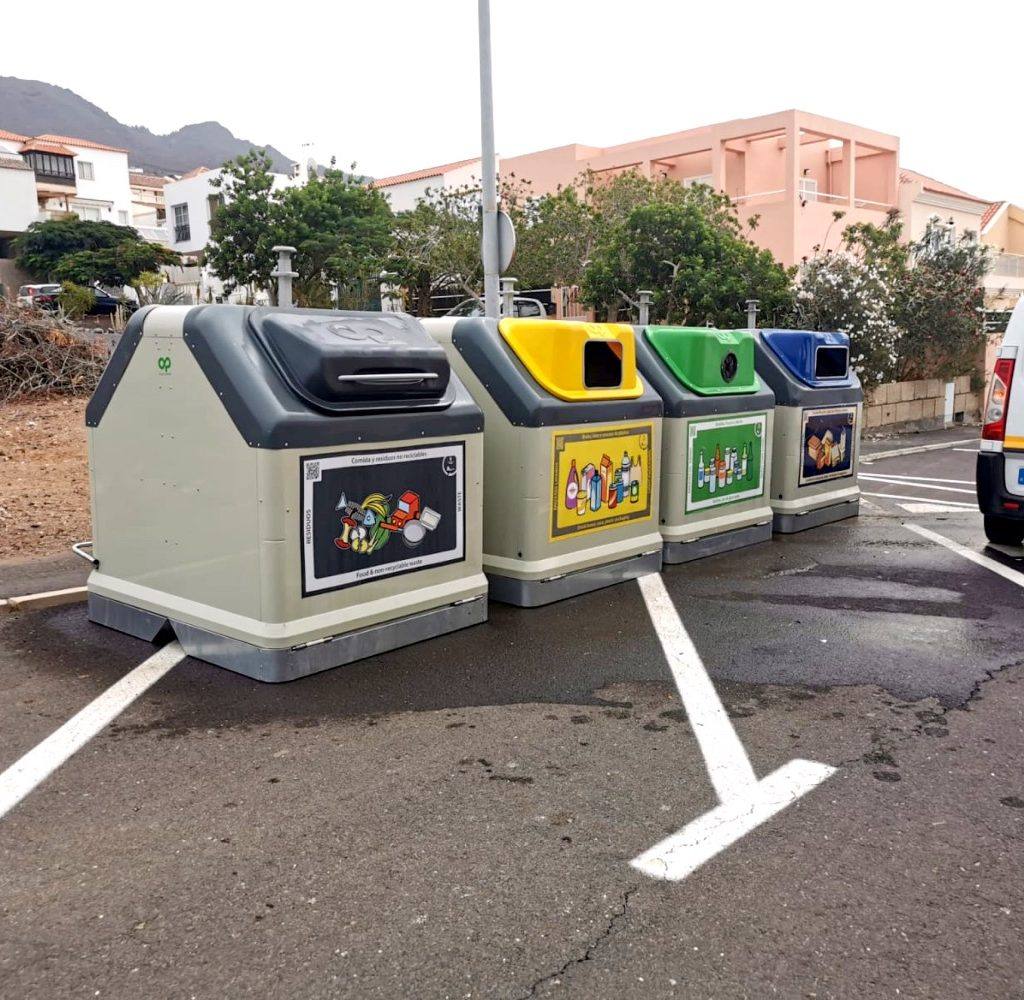 The waste collection timetable in Adeje is from 0:00 to 6:30 in the morning.
Remember to dispose of your waste between 21:00 and 24:00 hours inside the containers, in closed bags and without liquids. Don't forget not to leave your waste on the ground either.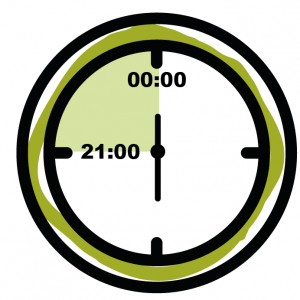 ELECTRICAL APPLIANCES, BEDS, MATTRESSES...
Collection of furniture and household goods
This activity includes the collection service of bulky objects that citizens wish to dispose of from their homes, such as sofas, doors, old furniture, household goods, electrical appliances, etc., with a limit of 50 kg, and the transport service to the island's rubbish dump, located in the municipality of Arico.
To do so, the household goods must be deposited on the days indicated for your area of residence, always doing so on the night of Tuesday to Wednesday:
1ST WEDNESDAY OF THE MONTH: TIJOCO ALTO, TAUCHO, LA QUINTA, LAS MORADITAS, LA CONCEPCIÓN, TIJOCO BAJO, LOS MENORES, LA HOYA, LAS ROSAS AND CHARCO DEL VALLE.
2ND WEDNESDAY OF THE MONTH: ARMEÑIME, IBOYBO, CALLAO SALVAJE, PLAYA PARAÍSO, LAS CANCELAS, EL PUERTITO, SUEÑO AZUL, MAR AZUL, RICASA, BOCA CANGREJO AND CORRAL DEL GUANCHE.
3RD WEDNESDAY OF THE MONTH: BARRIO DE LAS NIEVES, LOS OLIVOS, ADEJE, LAS TORRES, FAÑABÉ AND LA CALETA.
4TH WEDNESDAY OF THE MONTH: TORVISCAS, SAN EUGENIO AND LAS AMERICAS (COSTA ADEJE), FAÑABE AND MIRAVERDE BEACHES.
For other areas, please call 922 71 19 89.
And remember, this service DOES NOT COLLECT:
Waste of a noxious, unhealthy or dangerous nature.
Waste from building works, demolitions or excavations, both public and private.
Waste from shops or industrial activities.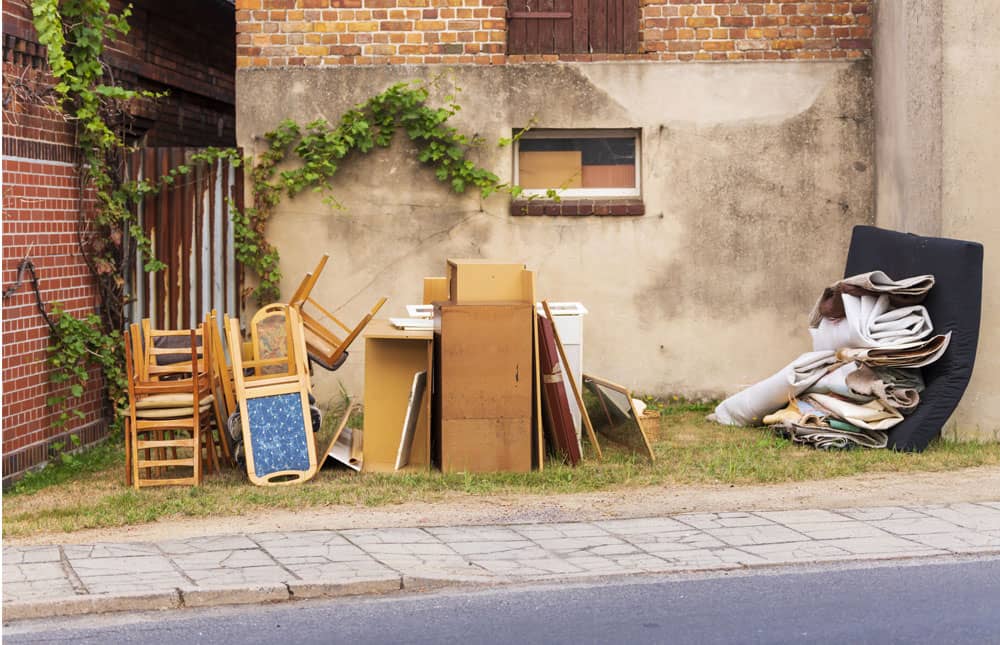 SPECIAL SERVICE FOR LARGE PRODUCERS
The UTE Adeje, with the Adeje Town Council and the final managers responsible for the recovery of waste from selective collection, have launched a special door-to-door collection service for large producers of paper-cardboard and glass in the municipality (hotels, warehouses, shopping centres, toy shops, etc.).
In order to take advantage of this service, it will be necessary to fill in an application form and undertake to deliver the paper-cardboard and glass waste in the proper conditions and within the agreed timetables.
Any entity interested in this service may contact us or the municipal services in the Department of Municipal Services of Adeje Town Hall
FOR INDIVIDUALS IN OUR MUNICIPALITY
This is a vehicle that will be installed periodically in different parts of the municipality and in which citizens can deposit small quantities of waste that cannot be deposited in the traditional containers.
It is a free service and only accepts waste from private citizens, neither professionals nor companies. Due to the limitations of the service, both physical and technical, the nature and quantity of waste that can be deposited are detailed below:
· Mineral or synthetic motor oil (5 litres).
· Aerosols (5 units).
· Pillows, carpets, etc…. (2 units).
· WEEE (Waste Electrical and Electronic Equipment) of less than 10 kg (4 units).
· WEEE (Waste Electrical and Electronic Equipment) between 10 and 15 kg (2 units).
· Car batteries (2 units).
· Energy saving light bulbs (5 units).
· Wiring (1 kilo).
· Ink and toner cartridges (5 pieces).
· CDs, DVDs, cassettes and video cassettes (10 pieces).
· Detergent containers with labelled hazardous substances (5 litres/kilo).
· Wood (8 kilos).
· Metal and scrap metal (5 kilos).
· Mobile phones and tablets (5 units).
· Batteries (2 kilos).
· Mobile phones and mobile phone batteries (5 units).
· Paints, solvents and enamels (3 kilos/3 litres).
· X-rays (10 units).
· Toys (5 kilos).
· Fluorescent tubes and lamps (5 units).
· Flat glass and mirrors (5 kg).
· Small amounts of rubble (up to 40 kilos).
· Pruning and gardening waste (up to 50L).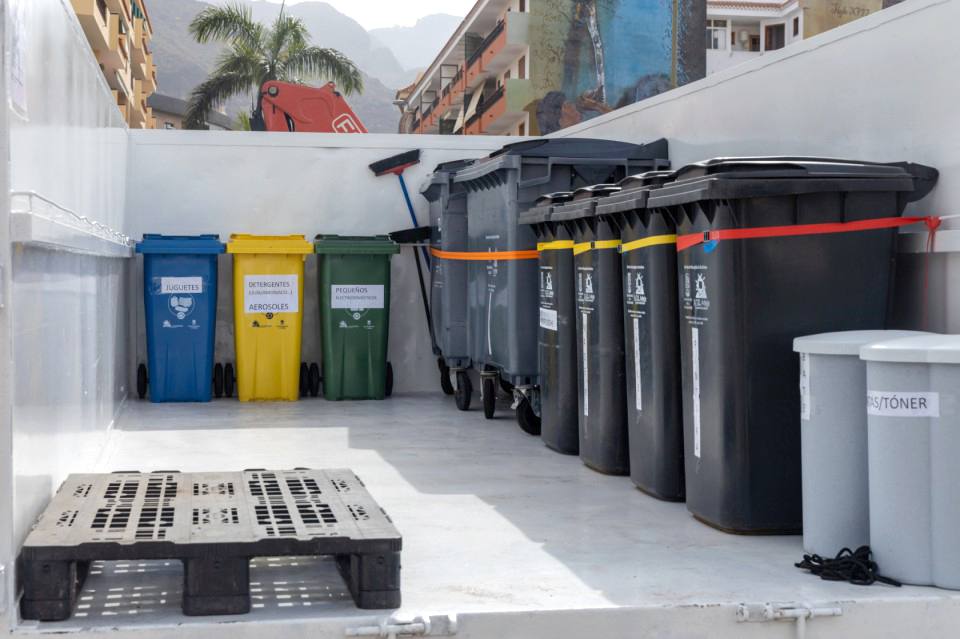 The Mobile Ecopoint DOES NOT collect the following items under any circumstances:
· Explosive materials (pyrotechnic products, air bags, etc).
· Tyres.
· Unsorted waste.
· Industrial, agricultural or livestock waste.
· Radioactive waste (antennas, lightning rods).
· Clinical waste (hospital waste, syringes, medicines, etc).
· Insecticides and pesticides.
· Phytosanitary products.
· Large bulky waste (mattresses, bedsteads, furniture, etc.).
· GAE (large electrical and electronic equipment).
· RCDS (construction and demolition waste) when it exceeds 40 kilos.
· Pruning, when it exceeds 50 litres.
· Remaining fraction of municipal solid waste (MSW).
· Glass packaging, plastic packaging and paper/cardboard, as they are managed in the containers of the contribution areas.
These are the locations where you can find your Mobile Ecopoint in the municipality of Adeje:
– Adeje Casco/ Las Postura (Avenida de la Constitución)
Mondays from 8.00h to 10.30h
– El Galeón (Avenida de los Océanos, in front of CC Galeón Outlet)
Mondays from 11.00h to 13.30h
– Los Olivos/ Las Nieves (car park of IES Los Olivos)
Tuesday 08.00h to 10.30h
– Las Torres (School of Music car park)
Tuesdays 11.00h to 13.30h
– Callao Salvaje (Avenida de Las Galgas)
Wednesday 08.00h to 10.30h
– Armeñime (Calle León Felipe, near the Cultural Centre and Plaza Guanche)
Wednesday 11.00h to 13.30h
– Tijoco (near the Church Ntra. Sr. del Carmen)
Thursday 8.00h to 10.30h
– La Hoya (Calle Manuel Prieto Medina, in front of the wake)
Thursday from 11.00h to 13.30h
– Fañabé (Av. San Borondón, next to the Hiperdino)
Friday from 8.00h to 10.30h
– Costa Adeje (Torviscas Bajo, side car park of Edificio Orlando)
Friday from 11.00h to 13.30h
Waste collection statistics